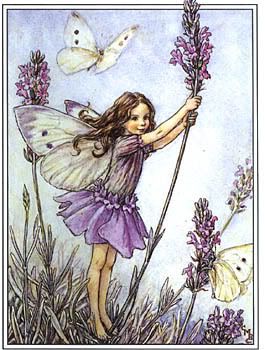 I am Still Confined to Indoor Gardens
I am still unsure as to how much damage my spring bulbs too during the past 6 day winter spell.  The carnage won't fully reveal itself for another few warmer days.  My Daffodils for sure have been slaughtered, they were frozen solid.  So with all the dismay and dissapointment I decided to take a moment and plant the herbs I wanted in my kitchen pot.  Some basil, sage and lady lavender brightened my grey day.  I busied myself making plant ID tags and some chicken soup.
 The Tomatoes have their identifying leafs now as well as such a sweet smell.  I swear they grow each night now.  The peppers have also grown their third leafs and are beginning to look a little more sturdy.  The columbine seeds have begun to germinate to and I wait breathing over them for them to show some sprouting signs.   I officially have spring fever, my fingers are just dying to get out there and dig (and fix last years mistakes).
 On the not so garden news front C has lined up another interview with a service, it is looking more and more like we will be calling Edmonton home in the very near future.   We have confirmed the painter while we are on our trip to come in and get things done for us, and my mom comes this weekend to begin the big cleanout.  I need boxes, so that I can sort out when I want to sell, give or pack away.  C has also agreed to finally let go of that man-couch blue cordvelvet (You all know which one I mean) its got poofy arms and head rets and wooden trim, the official man couch.  Finally I will live free from the blue confines of the man couch and if I have my way, his oversized couch and chair in the living room have numbered days as well.  I have to get to IKEA and buy those DVD/CD storage cases to clean off the entertainment center. 
3 comments on "I am Still Confined to Indoor Gardens"
I know I know but I found something ..special..amazing..come by on Sunday 15th and see!! MN is listening! 🙂 NG

I wa so excited the I forgot to mention this image is breathtaking!
Beautiful! I want one in my garden! :)NG

The herb pot is beautiful, will you keep it in the kitchen or put it outside?